Shocking data on Human Trafficking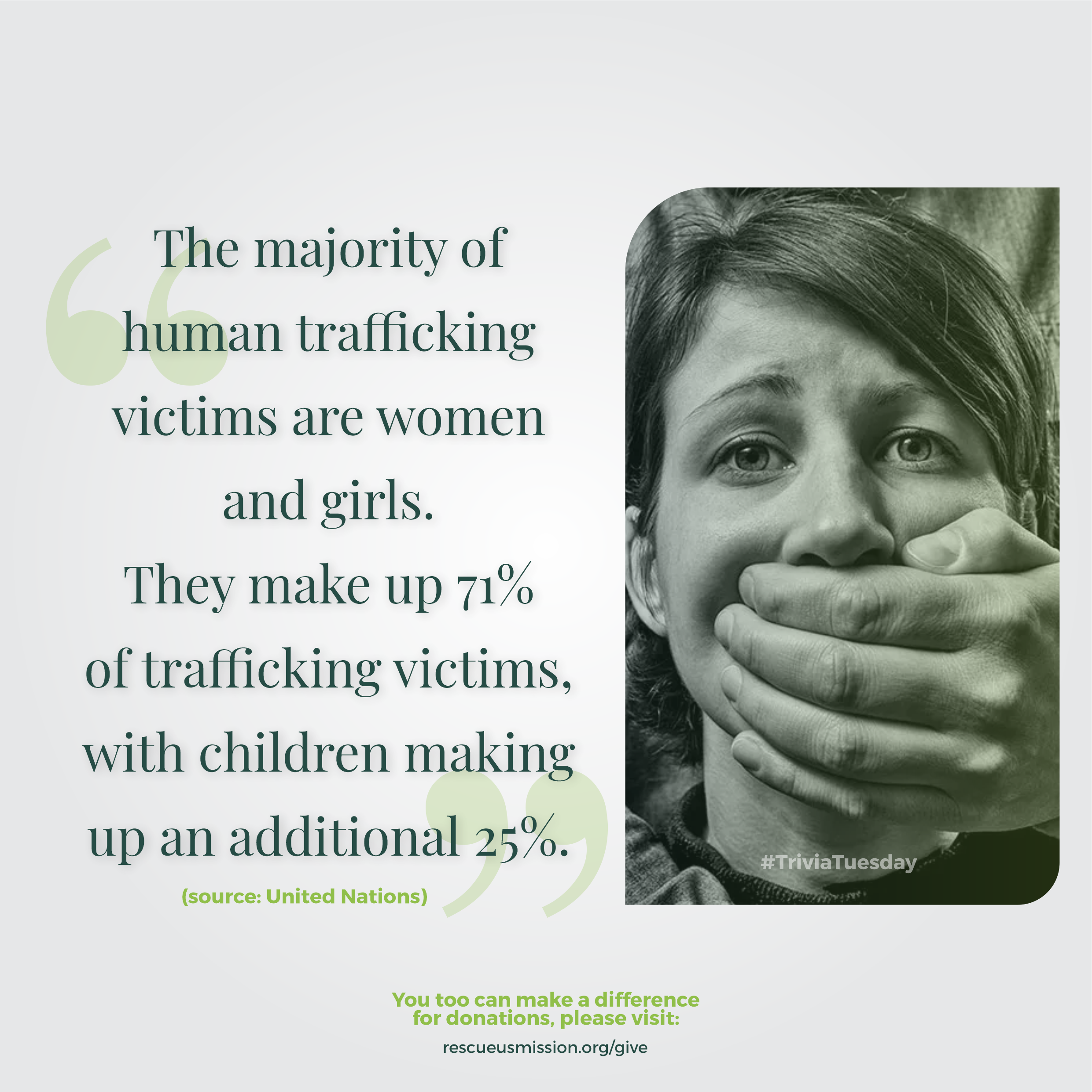 Human trafficking is a modern-day form of slavery that has become a global crisis, and the majority of its victims are women and girls. It's a heartbreaking reality that cannot be ignored any longer. Women and girls are being forced into sexual exploitation, forced labor, and other forms of abuse. They are stripped of their basic human rights, and their dignity is being trampled upon every day.
The fact that children make up an additional 25% of trafficking victims is a sobering reminder of the atrocities being committed against the most vulnerable members of society. These innocent souls are being robbed of their childhood, their freedom, and their futures.
It's time to take a stand against human trafficking and put an end to this abominable crime. We must raise awareness, provide support and protection for victims, and hold traffickers accountable for their actions. We cannot turn a blind eye to this crisis any longer. We must take action now, for the sake of these innocent women, girls, and children who are suffering in silence.