The Importance of Education in Preventing Human Trafficking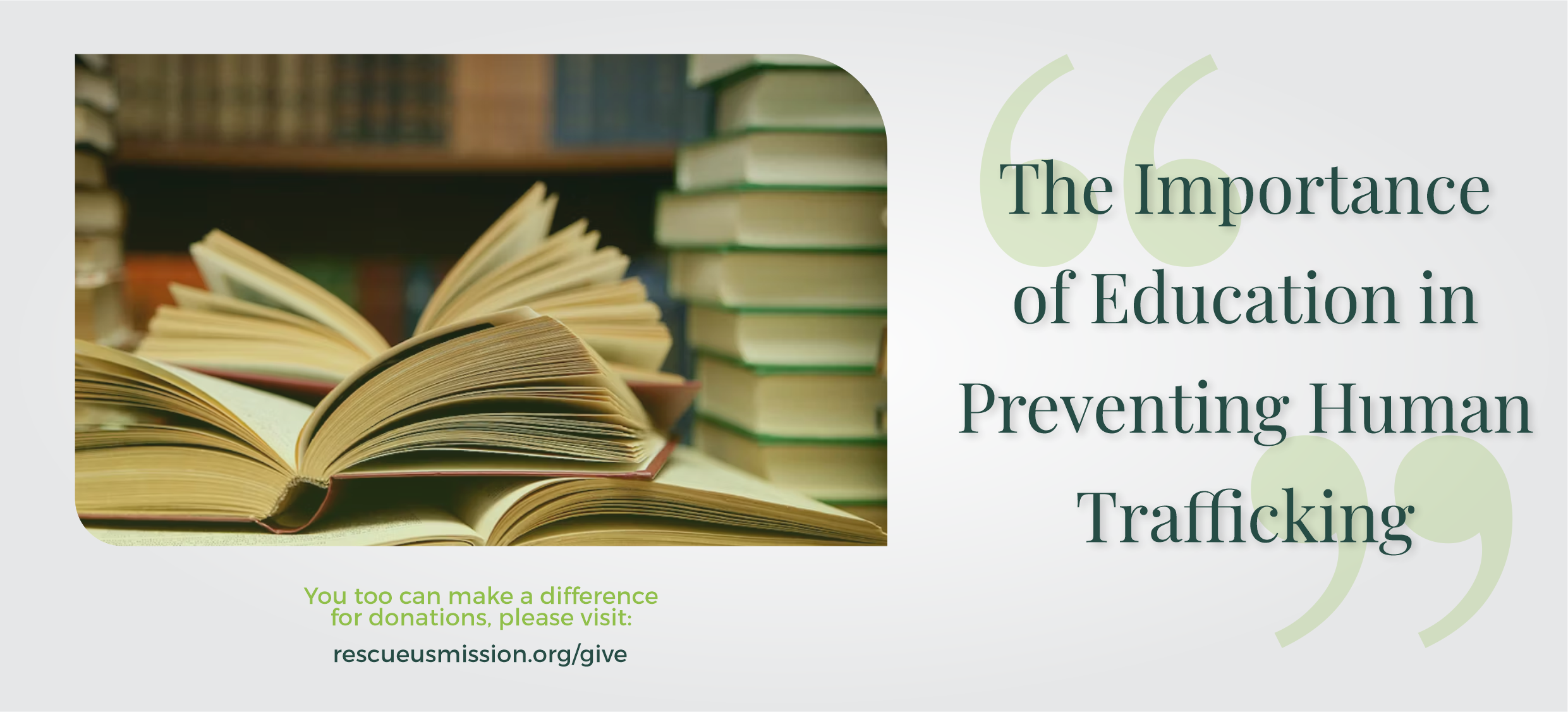 Human trafficking is a devastating crime that robs individuals of their freedom and dignity. Education is one of the most powerful tools we have to prevent trafficking and protect vulnerable individuals.
Through education, we can empower people to recognize the warning signs of trafficking and understand their rights. This knowledge can help individuals avoid situations where they could be exploited and also provide them with the skills to advocate for themselves and others.
Education also has the potential to break the cycle of poverty that often makes individuals more vulnerable to trafficking. By providing educational opportunities to those in need, we can create a more just and equitable world where everyone has the chance to reach their full potential.
We must prioritize education as a key strategy in the fight against human trafficking, and work together to create a world where everyone is free to live a life of dignity and purpose.