5 Benefit of Supporting a Charity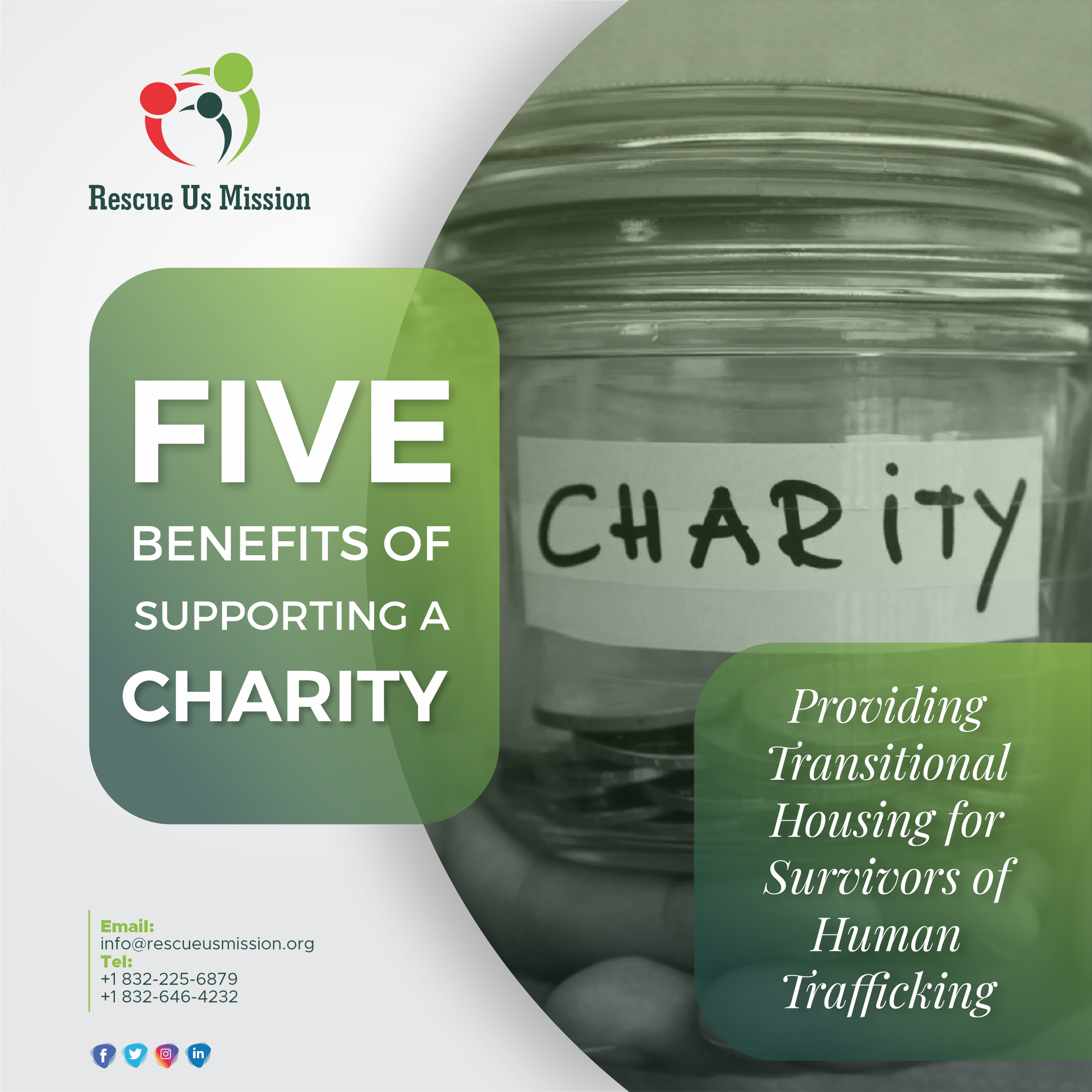 🌟✨ Support Victims of Human Trafficking! Donate and Make a Difference Today! ✨🌟
At Rescue Us Mission, we stand with the brave survivors of human trafficking and are committed to their healing and empowerment. By donating to our cause, you become a beacon of hope and catalyst for change. Here are 5 incredible benefits of supporting our nonprofit:
1️⃣ Impact Lives:
Your donation directly impacts the lives of survivors, helping us provide essential resources like safe housing, counseling, healthcare, and education. Your generosity gives them a chance to reclaim their lives and build a brighter future.
2️⃣ Break the Chains:
Every donation contributes to our ongoing efforts to raise awareness about human trafficking. By supporting us, you actively participate in breaking the chains of exploitation and inspiring others to take action against this grave injustice.
3️⃣ Empowerment & Resilience:
Your contribution fuels programs that empower survivors with job training, life skills, and educational opportunities. Through your support, they gain the tools and confidence needed to overcome adversity and reintegrate into society with strength and resilience.
4️⃣ Foster Change:
Donating to our nonprofit creates a ripple effect of change. By joining hands, we can advocate for stronger legislation, educate communities, and collaborate with other organizations to combat human trafficking at its roots. Together, we can build a world where no one falls victim to this heinous crime.
5️⃣ Join a Community:
When you donate, you become part of a compassionate community dedicated to supporting survivors of human trafficking. Connect with like-minded individuals, share stories of hope, and amplify the message of resilience. Together, we can make a lasting impact.
✨💙 Donate today and help us in our mission to restore dignity, provide support, and build brighter futures for survivors of human trafficking. Your generosity has the power to change lives!
#SupportSurvivors #EndHumanTrafficking #DonateToMakeADifference #TogetherWeHeal #BeACatalystForChange